Who have been the standouts in the first seven rounds? We name our best 30 WRFL Division 1 players this season as players prepare to return to the field.
by Luke D'Anello, Leader, June 18, 2021 – 6:00AM
There have been no shortage of influential players through the opening seven rounds of the Western Region Football League Division 1 season.
As players prepare to return to the field on Saturday, stars from ladder-leader Altona, Hoppers Crossing, Werribee Districts and Deer Park feature prominently in our top 30 of 2021.
Those who had played less than four games this season were ruled ineligible.
Here's our best – in alphabetical order.
James Beilby (Spotswood)
The experienced Beilby has been one of Spotswood's shining lights through a mixed start to the season. Playing in the midfield and across half-back, he has been named in the best in each of the club's three victories this year.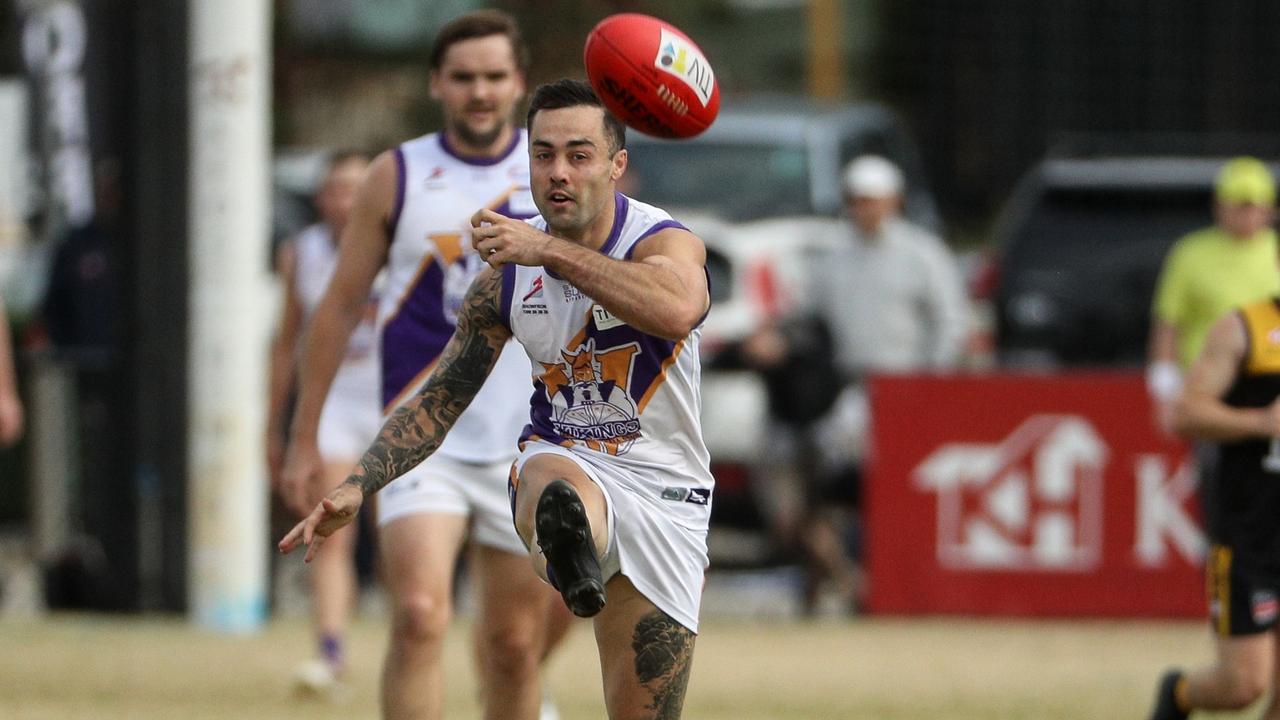 Josh Bench (Altona)
Bench has racked up no shortage of possessions in the top flight for several seasons and made the move to Altona when his former club Albion was relegated from Division 1 at the end of 2019. He has four mentions in the best from seven games and has five goals in a midfield/forward role.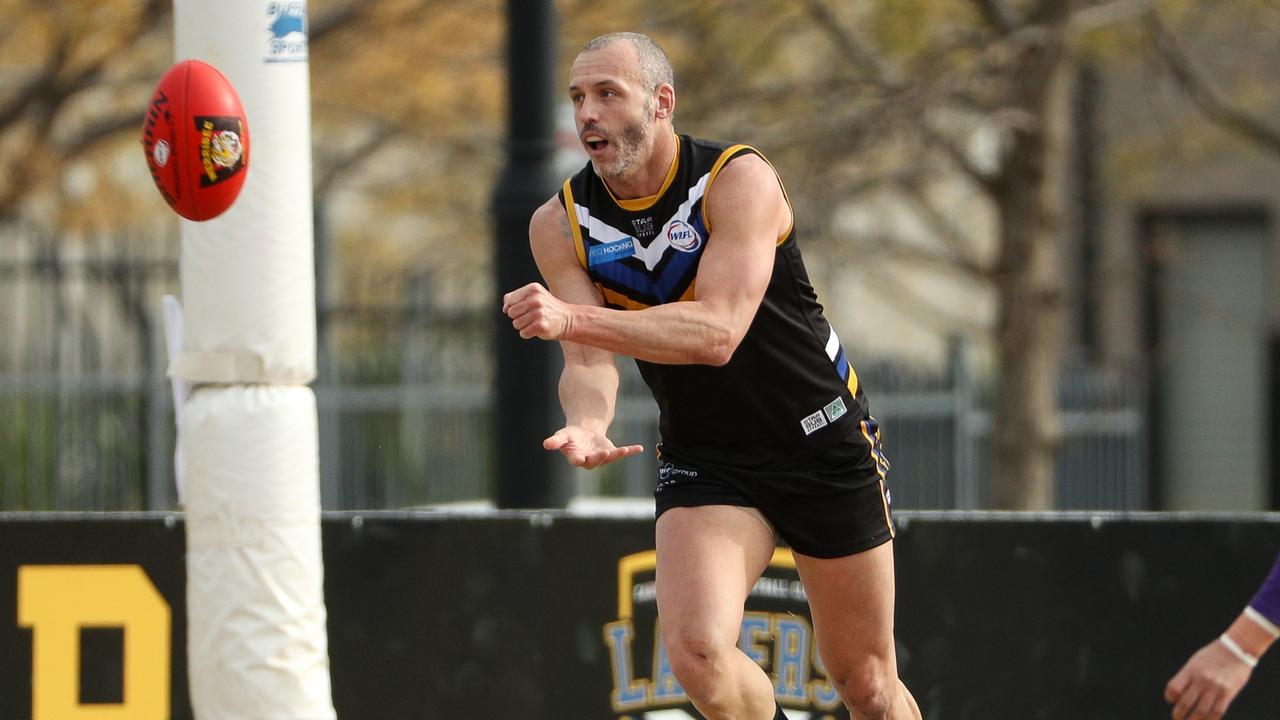 Stephen Brewer (Caroline Springs)
The evergreen midfielder is showing no signs of slowing down after claiming the Lakers' best-and-fairest and Team of the Year honours in 2019. The Port Melbourne premiership player has been named in the best four times from seven games and boasts superb foot skills.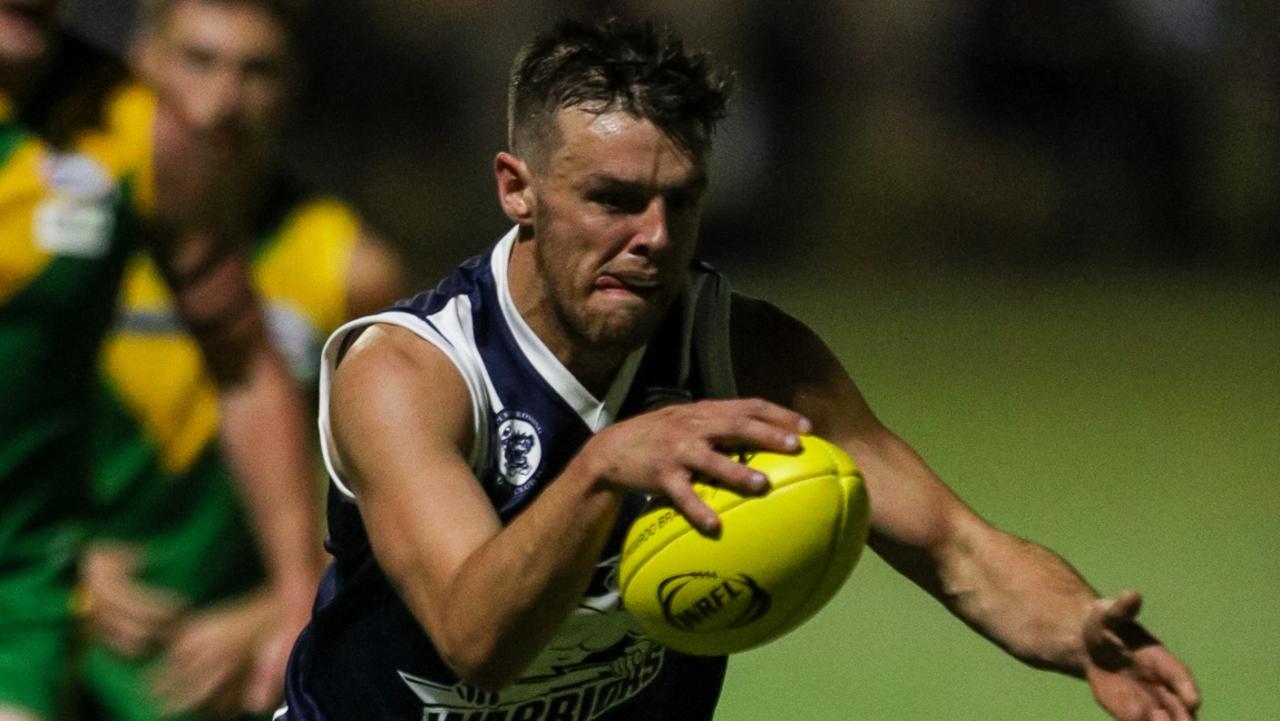 Jack Dorgan (Hoppers Crossing)
The former Williamstown player was rated as an elite kick during his eight seasons in the VFL, and he's wasted no time making an impact for Hoppers Crossing through the midfield, earning three mentions in the best from six matches to go with six goals.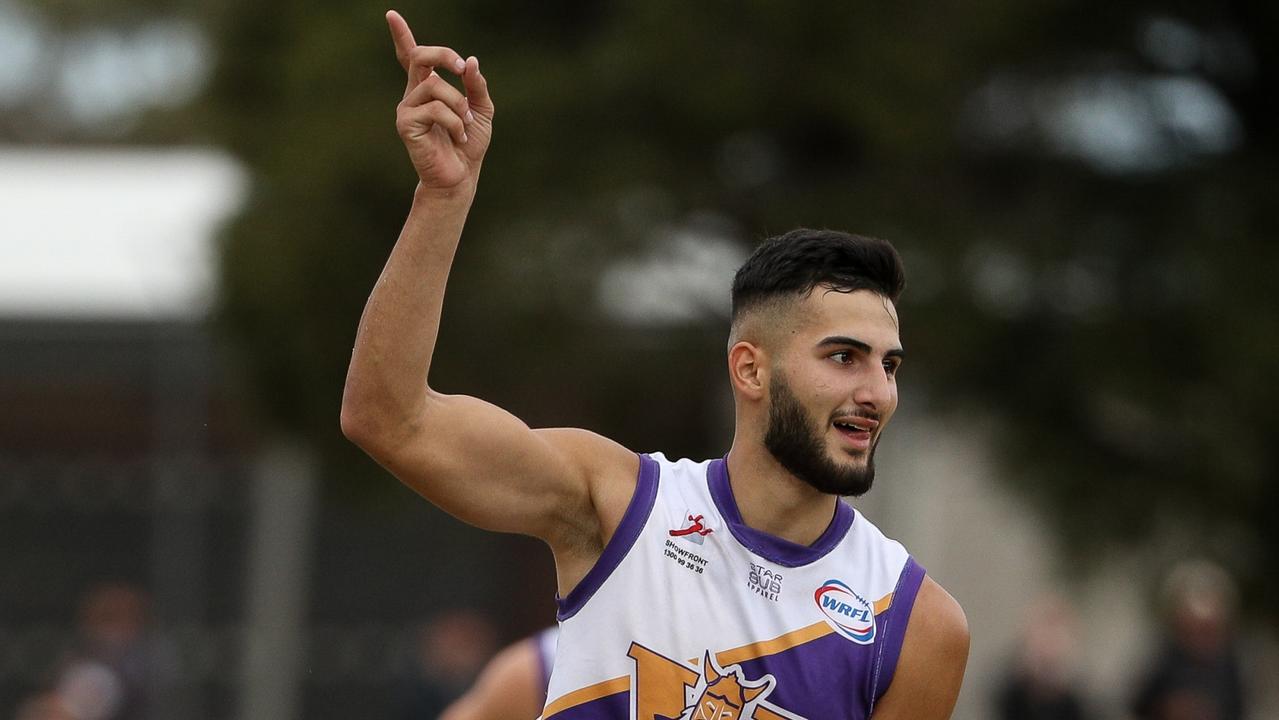 Saad El-Hawli (Altona)
One of the competition's rising stars, the Vikings forward has been outstanding in his first season in the senior ranks. El-Hawli has contributed 19 goals from seven games, bagging five against seven-time reigning premier Deer Park and four against Werribee Districts and Point Cook. A super talent.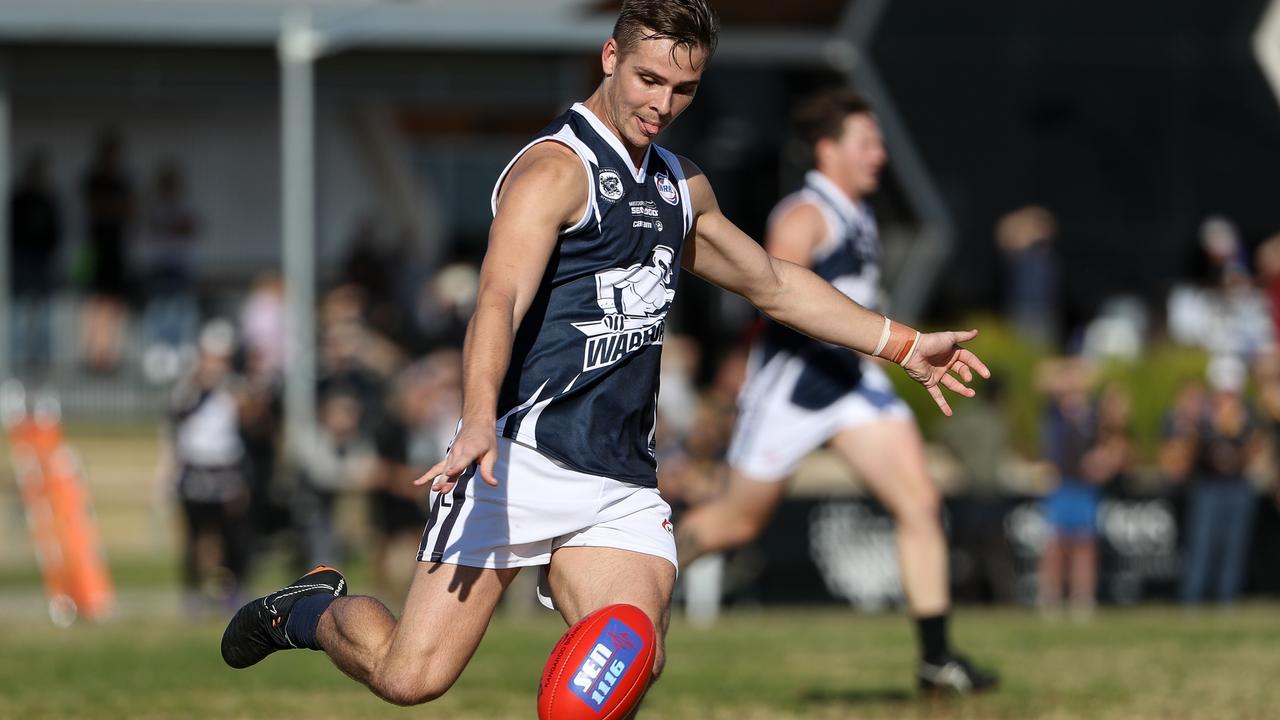 Braden Ferrari (Hoppers Crossing)
The versatile defender can also make an impact up forward and in the ruck, while coach Steve Kretiuk believes Ferrari has the tank to play in the middle. Rated as the Warriors' most important player, the 2016 and 2018 Team of the Year member has been named in the best six times from seven games in 2021.
Nick Graham (Spotswood)
The former Carlton midfielder was one of the big-name signings of the Division 1 off-season after opting to make the move from West Footscray, and he has not disappointed. While the Woodsmen had a slow start to 2021, Graham was named their best player in three consecutive weeks between rounds three and five. Will require close attention from rival clubs in the run home.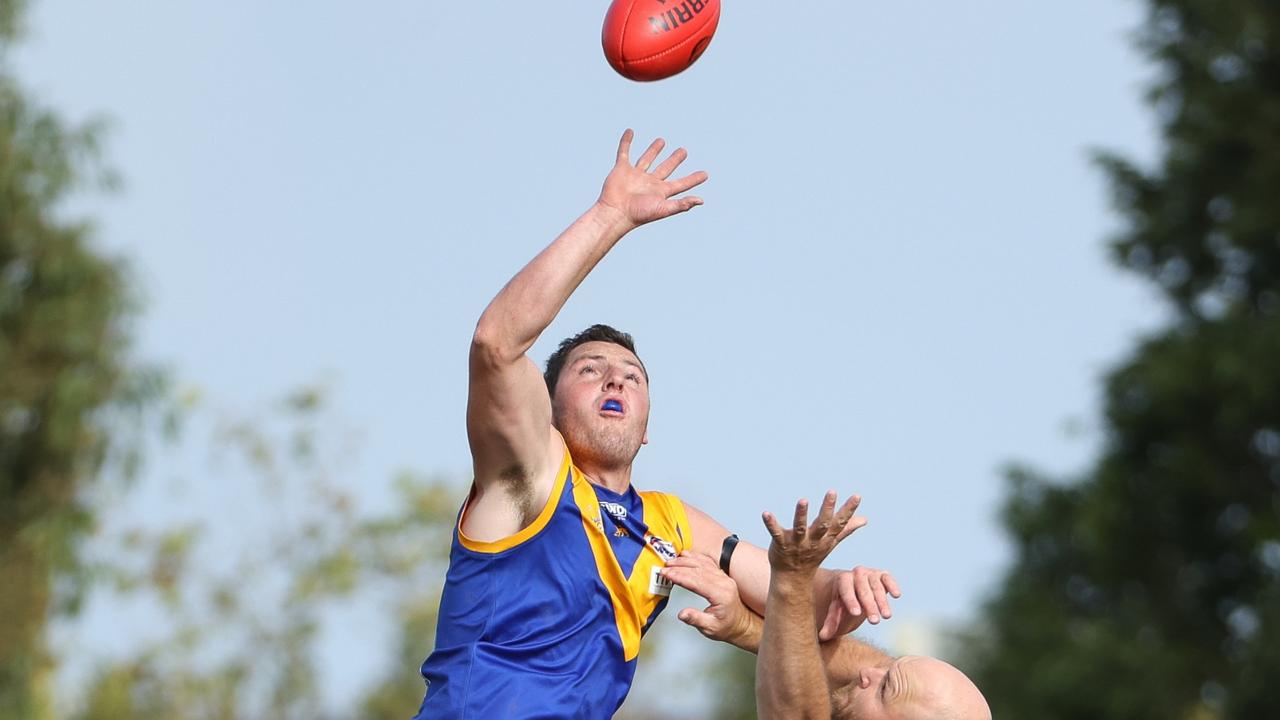 Scott Greenhough (Deer Park)
The ruckman has been magnificent this year and has found a new level after champion Chris Stewart's exit. Impressive at the centre bounces and attracting praise for his follow-up work, Greenhough is in a rich vein of form and has been rewarded with seven mentions in the best from as many games. Can also nail a goal when needed.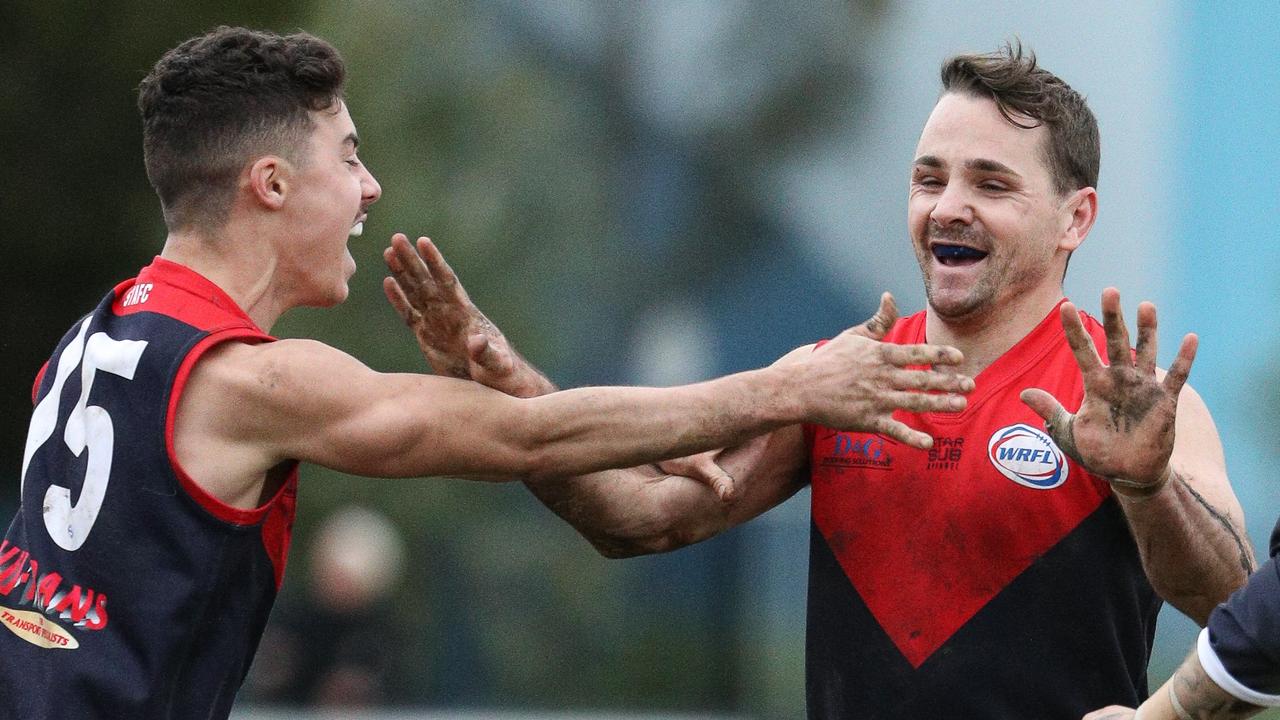 Tim Jenkins (St Albans)
Jenkins is a dual winner of the Barry Priest Medal (2010, 2011), a three-time best-and-fairest winner and four-time runner-up. He remains a formidable player as a midfielder/forward these days, earning four mentions in the best from seven outings.
Spencer Johnson (Altona)
Another emerging star at the Vikings in his first season in the senior ranks, Johnson has shone for the ladder-leader as a defender/wingman. Has been in the best four times from six games and was rated his side's best player against Werribee Districts and Sunshine.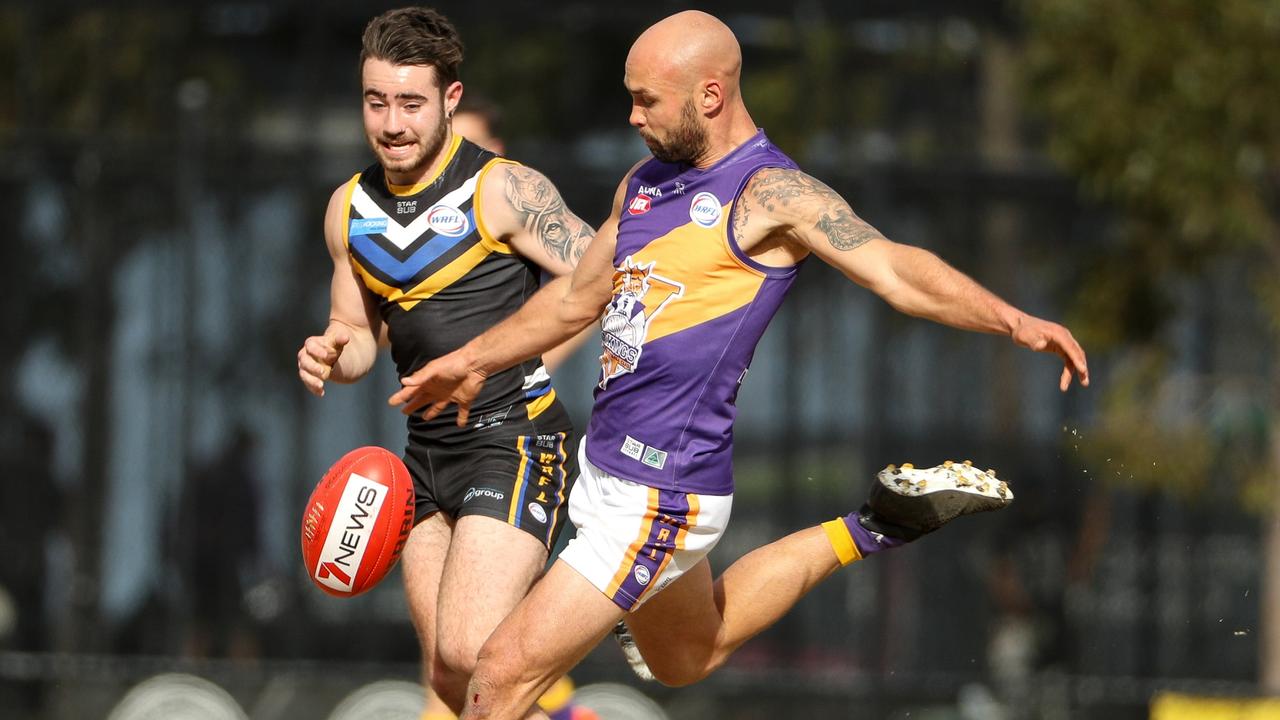 Steve Kennedy (Altona)
One of the competition's most decorated players in recent years, Kennedy continues to cause headaches for opposition sides through the midfield. The Vikings skipper has played only four games this season, but has again been influential. Kennedy was crowned the WRFL's Barry Priest medallist in 2017 after returning to Altona and is a three-time best-and-fairest winner (2013, 2017, 2019).
Shaun Kostizen (Sunshine)
It has been a difficult season for the winless Kangaroos, but Kostizen has performed admirably in the back pocket, earning mentions in the best six times from seven appearances.
Archi Manton (Yarraville-Seddon)
The son of former AFL defender Glenn is VFL listed and has produced some encouraging performances so far for the Eagles, highlighted by three four-goal hauls among 16 goals from six outings.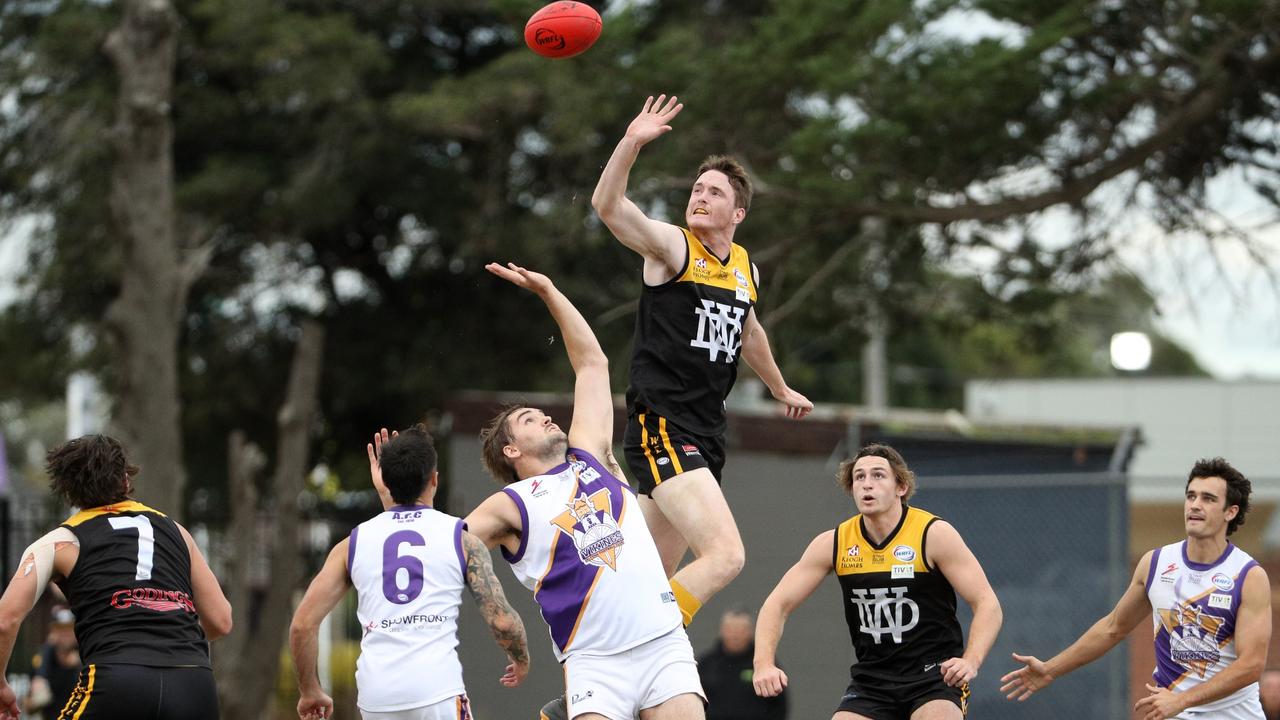 Ben McMahon (Werribee Districts)
Will Sullivan's departure presented the opportunity for McMahon to take the mantle as the Tigers' No.1 ruckman, and he has performed with aplomb. Flourishing with extra responsibility and benefiting from his improved fitness, McMahon has established himself as one of Werribee Districts' most important players.
Josh Mould (Werribee Districts)
A shift from defence to midfield has paid handsome dividends for Mould, who is enjoying an ultra-consistent season. Mould has featured in the Tigers' top six in all seven games and has been named their best on three occasions. A player on the rise in his second year with the club.
Corey Muscat (Hoppers Crossing)
One of the competition's big improvers. After filling roles as a tagger and defender in past seasons, Muscat has transformed himself into an influential midfielder capable of racking up big numbers. Was named his side's best against Caroline Springs.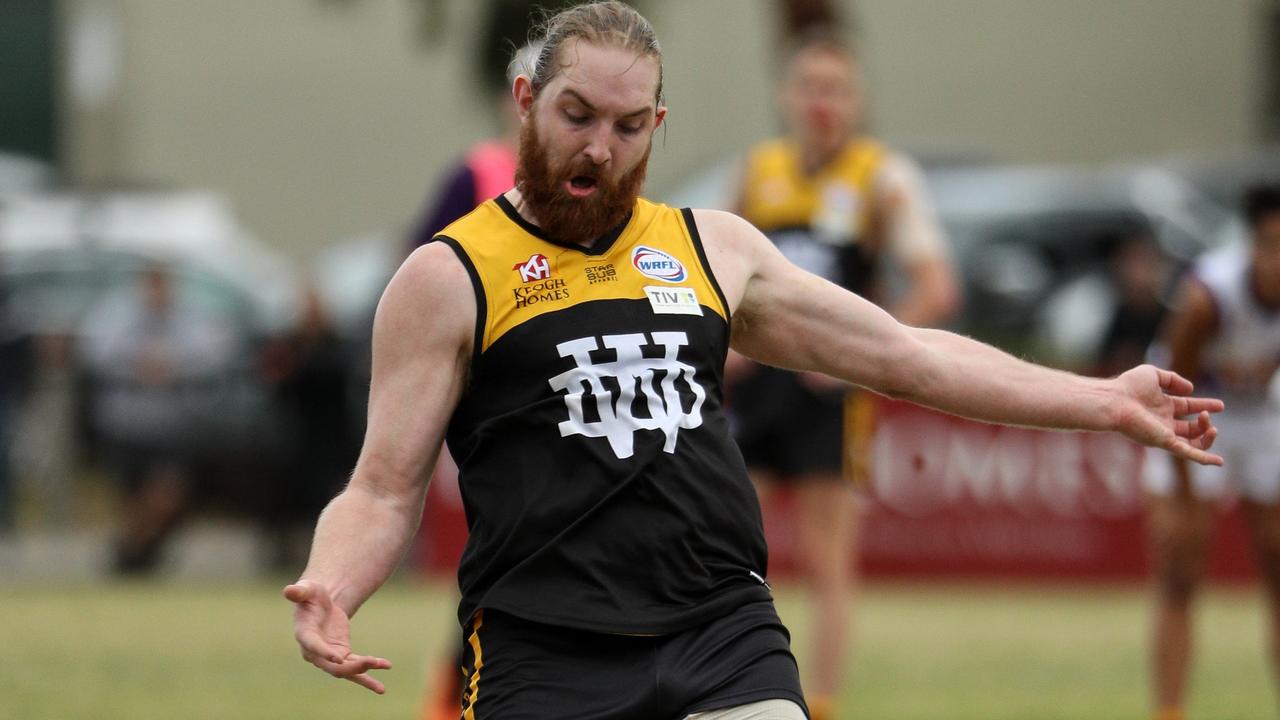 Daniel Neilson (Werribee Districts)
The former North Melbourne-listed player has provided a target up forward for the Tigers, contributing 12 goals from six games and only going goal-less once. Neilson also has several goal assists to his name, has impressed at ground level and provided relief as a back-up ruckman.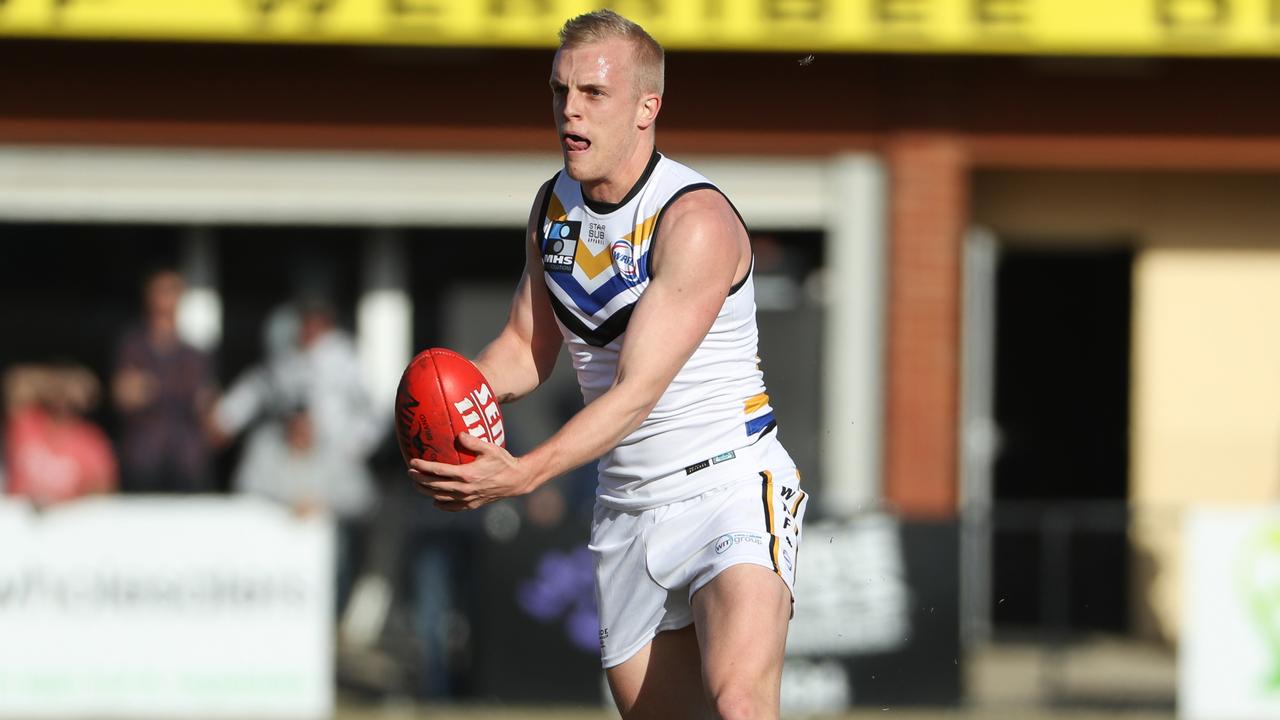 Keenan O'Shea (Caroline Springs)
A Team of the Year player in 2018 and rated among the competition's best midfielders, O'Shea is enjoying another influential season, securing four mentions in his side's best players from five matches. Will have a big say in the Lakers' finals hopes.
Brenton Payne (Hoppers Crossing)
The former AFL rookie is one of the smartest forwards in the WRFL's top flight and causes myriad headaches for opposition defenders. Payne has 87 goals from 26 games since joining Hoppers Crossing and leads the goalkicking in 2021 with 26 majors from seven appearances, including two six-goal hauls.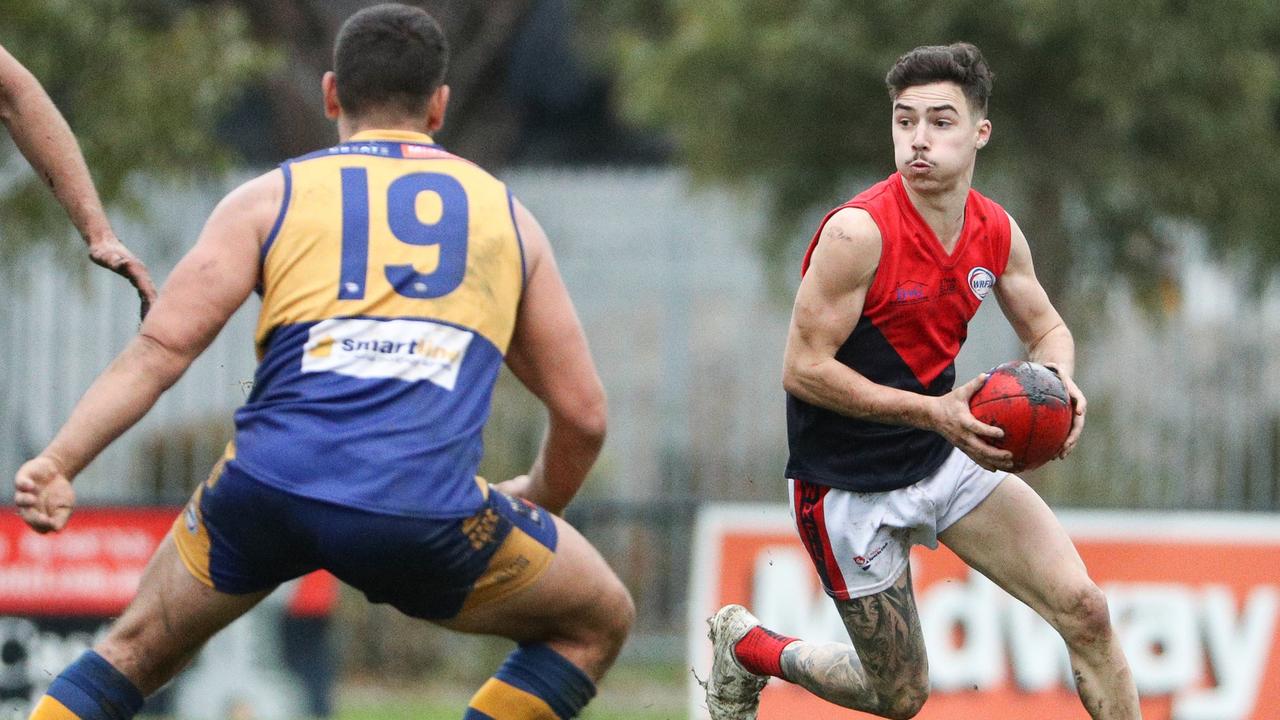 Cooper Pepi (St Albans)
Making an enormous impact across half-forward, with his hunger to compete impressing Saints coach Sam Butler. Pepi bagged five goals against Yarraville-Seddon and was named in the best in his team's opening five matches of the season.
Tim Quick (Deer Park)
Described as "unheralded" by coach Mark McGoldrick, Quick has been one of the leading defenders in the competition for several seasons. The multiple premiership player's maturity at full-back has proven vital for a new-look Lions outfit so far in 2021.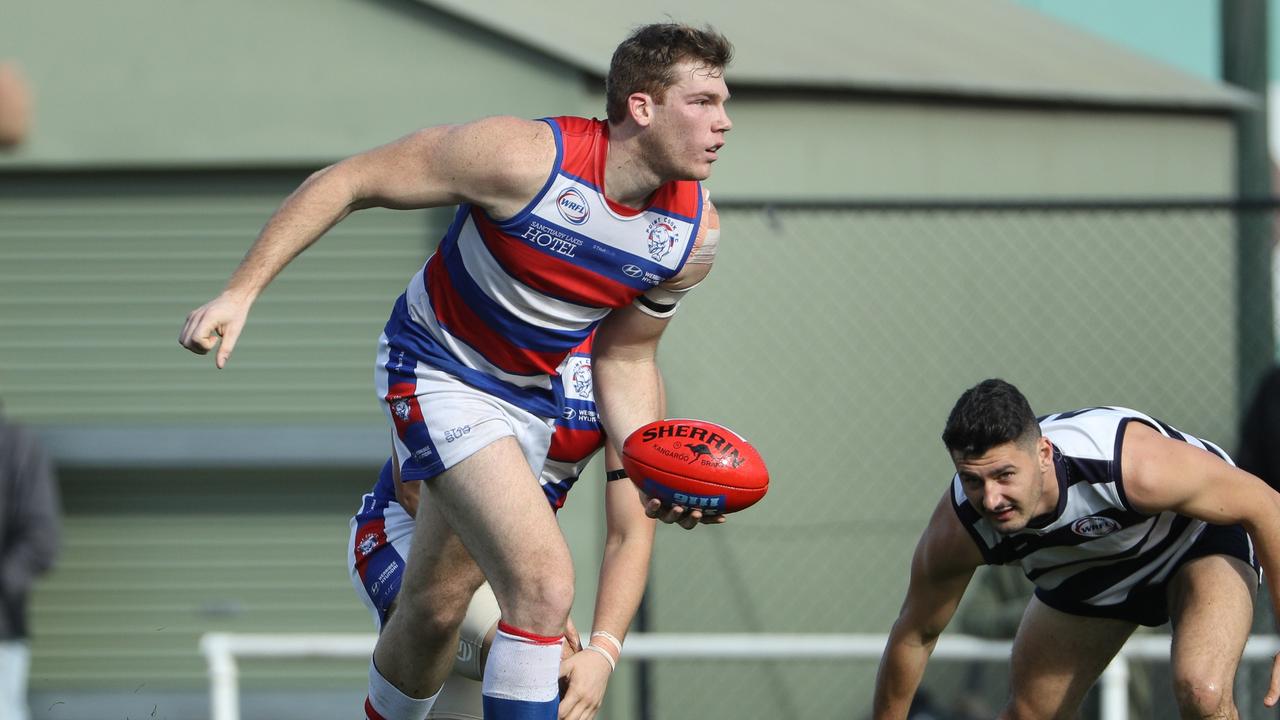 Andrew Robinson (Point Cook)
The big man has been a vital contributor in the Bulldogs' senior side the past three years, helping them earn promotion to the top flight. Robinson has also impressed his coach Brett Jacobs this season, having been named in the best four times from seven matches.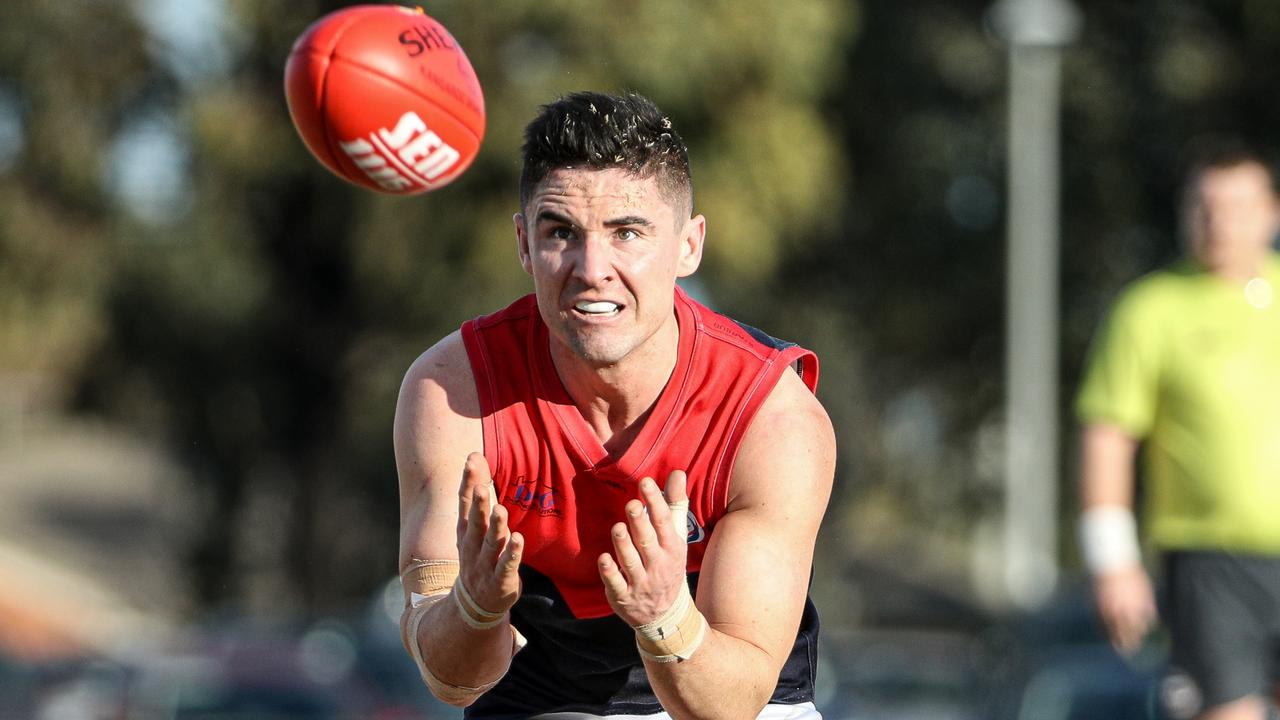 Jack Sims (St Albans)
The Saints skipper continues to lead from the front as a midfielder/forward. Consistent year after year and always a threat around goal, the hard-at-it Sims will be a key figure in his club's bid to contest finals.
Lachlan Smart (Deer Park)
The small forward is averaging two goals a game for the Lions after making the move from Sunshine and is hitting the scoreboard in crucial moments. The highlight of Smart's season was a seven-goal haul against St Albans in Round 5.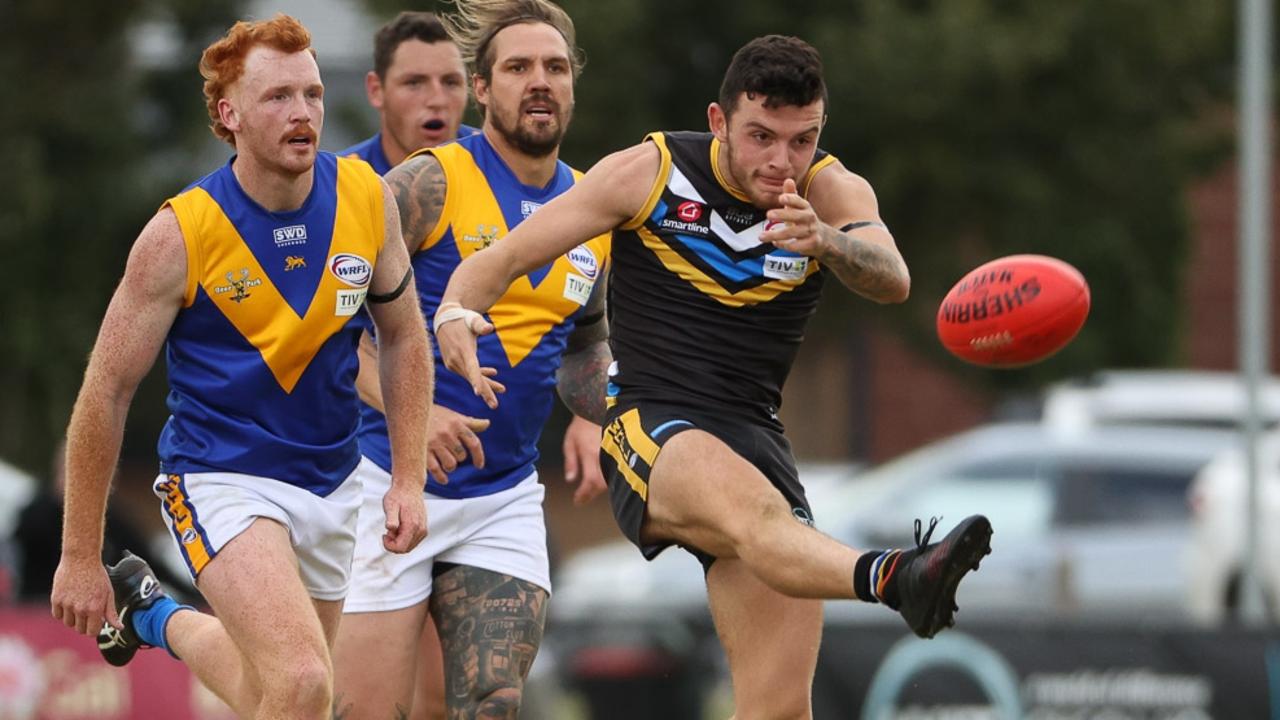 Max Tessari (Caroline Springs)
One of the standouts in the Lakers' enviable stable of young players, Tessari has been outstanding in his second season of senior football. The midfielder has five mentions in the best from seven games, underlining his consistency. A bright prospect.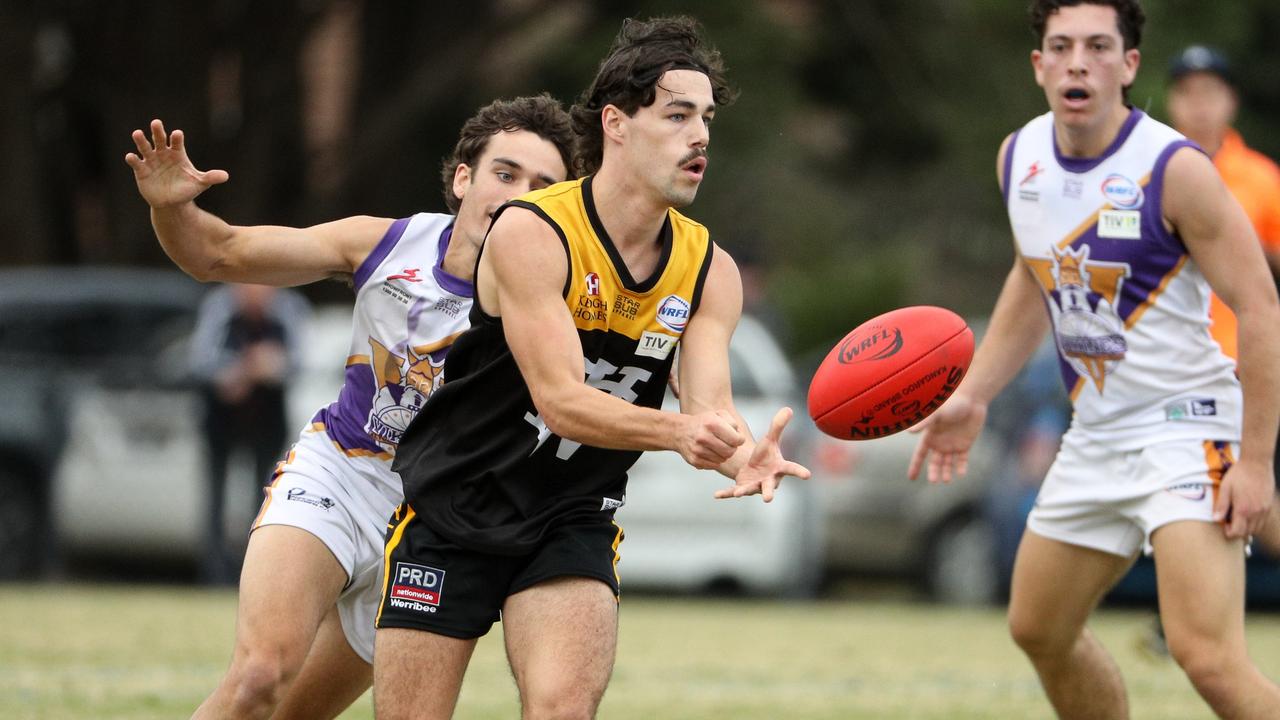 Connor Thar (Werribee Districts)
The former Western Jet has been a consistent performer through the midfield in the opening seven rounds, earning four mentions in the best. He also has eight goals to his name, including a bag of four in a best-afield display against Spotswood.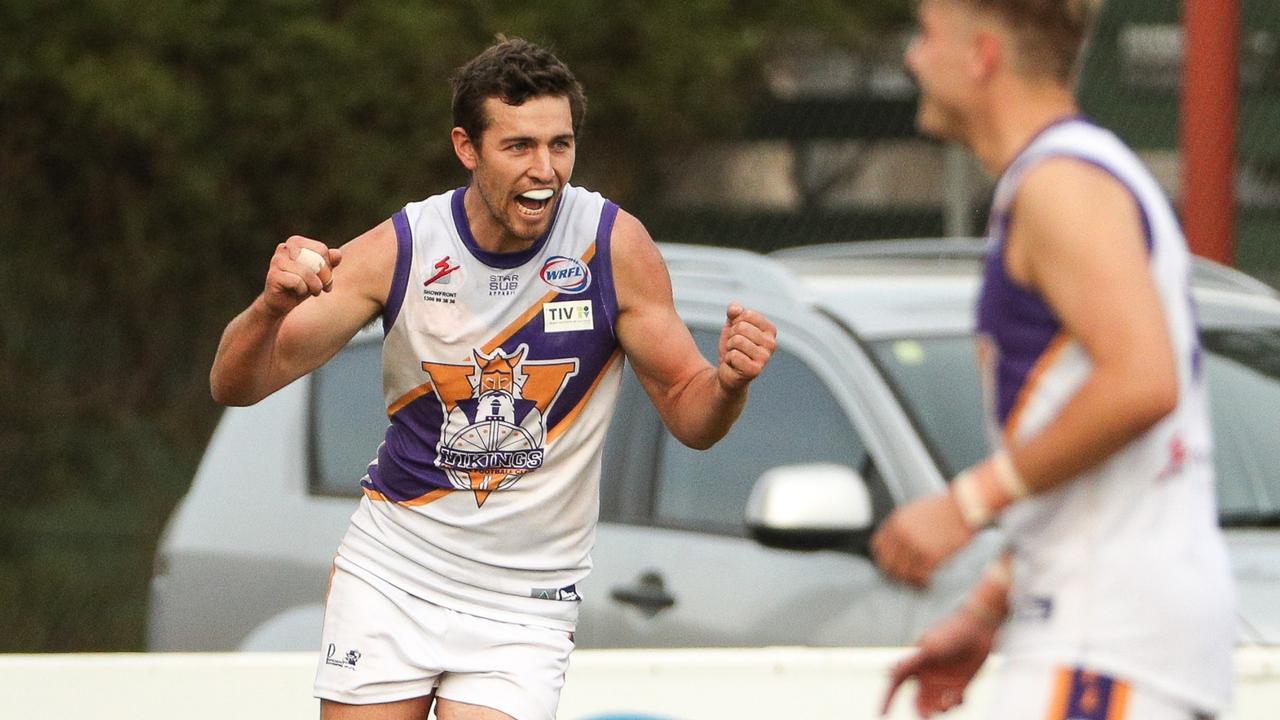 Mitch Van Den Berg (Altona)
The utility arrived at the Vikings after claiming back-to-back best-and-fairest awards with North Shore and has made a seamless transition to the WRFL. Van Den Berg has contributed at least one goal in each of his six appearances and has 11 for the campaign, while his standout performances came against Deer Park and Caroline Springs.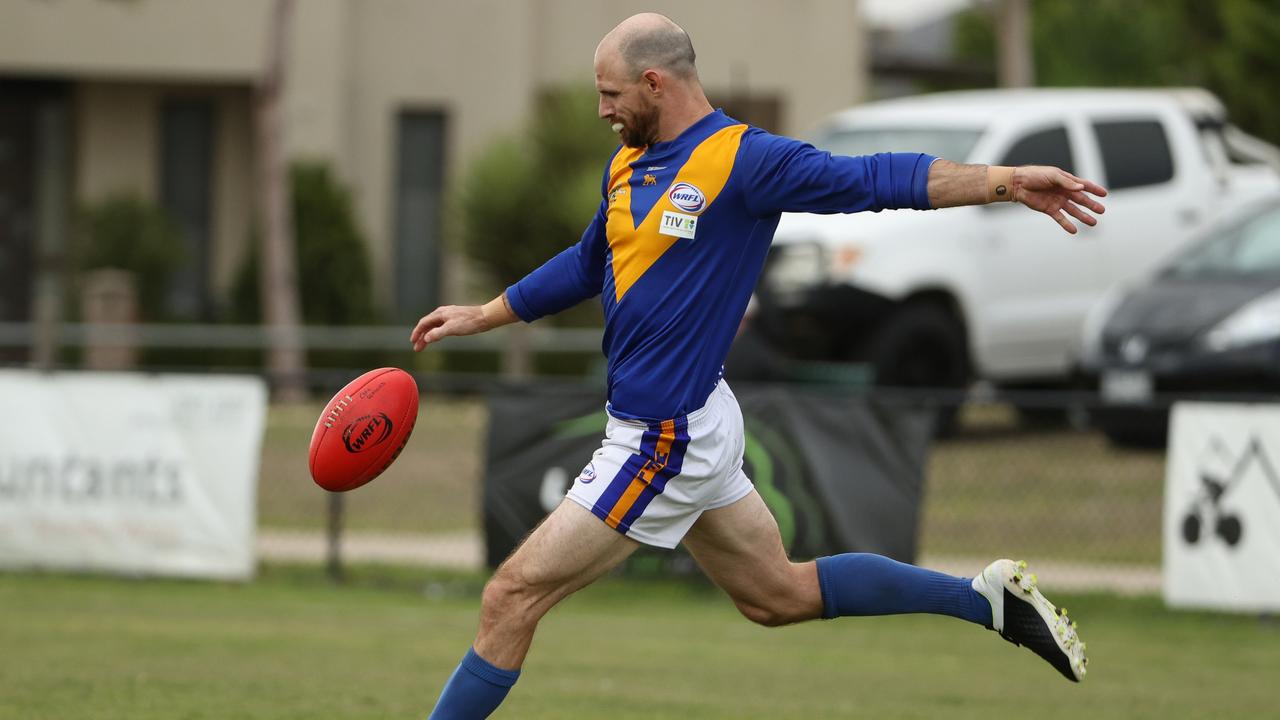 Rod Van Riet (Deer Park)
A Reynolds Medal winner in the Essendon District league, the veteran's hard-running and leadership through the midfield has been vital for a club which waved goodbye to several premiership players at the end of 2019. Van Riet has been named in the best four times this year and never stops working.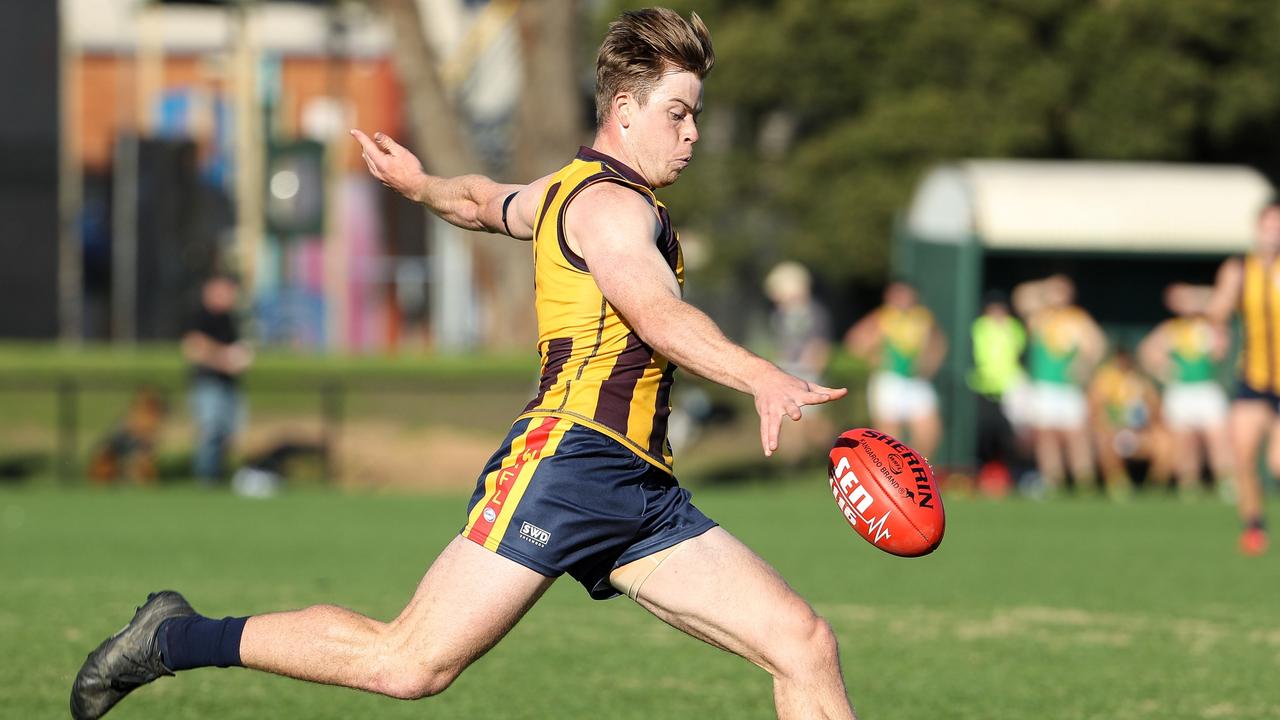 Josh Wills (Yarraville-Seddon)
The speedster arrived from SANFL club Sturt for the 2021 campaign and has found a home across half-back, impressing with his ability to rebound and read the play. Has five mentions in the best from seven games.
Elliott Wood (Point Cook)
The experienced defender has been an invaluable contributor for the young Bulldogs. The skipper and Spotswood premiership player has impressed on and off the ground and provided a steady head when required.